"Millions of Humans Cloned and Abducted" –Jesus

AFTER OUR SESSION WE WALK THROUGH THE VARIED HALLS OF CASTLE, TAKING TIME TO TOUR IT.  THERE ARE MANY MANY ROOMS FOR LOVE, HERE!  MY MIND IS NOW MOSTLY GEARED FOR FOCUSING ON OUR RELATIONSHIP AND I MUST CONSCIOUSLY FORCE MYSELF TO PAY MORE ATTENTION TO THE BEAUTIFUL SURROUNDINGS THAN JUST WHAT GOES ON BETWEEN US.  THE HALLWAYS WIND AROUND EACH TOWER OF THIS CASTLE.  THERE IS AN OUTER WALL, LIKE A FORT, AND WITHIN ARE 5 LARGE TOWERS, CONNECTED BY TRANSLUCENT WALKWAYS – MADE FROM THAT CRYSTAL GLASS SUBSTANCE.  IT IS ON ONE OF THESE WALKWAYS JESUS STOPS ME AND BIDS ME TO LOOK OUT AT THE GLORIOUS KINGDOM STRETCHED OUT BEFORE US – IT IS NOTHING LESS THAN A MIRACLE – EVEN DWARFING MR. SHIMIZU'S PLANS.


<Shimizu-San> My plans were and are a start, though!  They indeed were inspired partly by the Family Art!  Japan was lost and has been found, in great part thanks to the Family!  Now from Heaven I see that God's plans are even greater than my wildest dreams. However, Japan has a key role to play, Michael.  You are wise to learn japanese and Chinese in these times, for in the future these two cultures will be greatly used for humanity's survival.  God will use them greatly.  And I missed something – Defense/Offense.  My plans were usually not with any kind of battle focus.  But you can utilize the spiritual warfare vision to help us to build armies to fight back against the Enemy!  The Enemy is strong, but weak in comparision to the Keys of the Kingdom.


MR. SHIMIZU SPOKE WITH CHEER AND HUMILITY, BOWING AFTERWARDS.  JESUS AND I BOTH BOWED BACK.  WE LOOKED AT THE VIEW AHEAD – THE INTERIOR OF STARSWORD CASTLE WAS VERY SPACIOUS AND SEEMED TO BE INVITING INNOVATION.   ABOVE, THE OTHER TWO SWORDSHIPS FLOATED WITH MANY ISLAND CRAFT BEHIND THEM.  THERE WERE MANY OTHER KINDS OF SHIPS, ALSO.  I FELT THANKFUL WE WERE ABLE TO MAINTAIN SUCH BEAUTY TO ACQUIRE WORDS OF PRAISE FROM MR. SHIMIZU AND STILL MAINTAIN A WAR-TIME OFFENSIVE VIGILANCE!  MR. SHIMIZU PLEDGED TO HELP US WITH FURTHER INNOVATION AND DEVELOPMENT OF THE CRAFT WE ALREADY HAD.  HE ASKED FOR BLESSINGS OF PROTECTION FOR HIS FAMILY, FRIENDS, AND COUNTRY.


JESUS REMINDED US BOTH THAT THE WHOLE POINT OF ALL THIS FIGHTING WAS FOR SOULS, AND RETRIEVING THE LOST.  HE EXPLAINED THE ENDTIME HAD BEGUN IN FULL FURY A LONG TIME AGO, WITH PEOPLE BEING ABDUCTED IN THE MILLIONS, BEING REPLACED BY CLONES, AND THAT THERE WERE MANY PEOPLE WHO WERE LOST OUT IN SPACE WHICH WE ALSO NEEDED TO SAVE!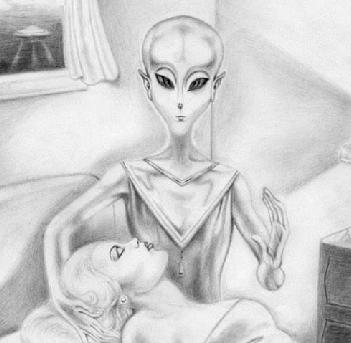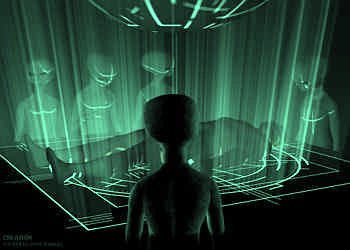 (Visited 12 times, 1 visits today)

About The Author
You might be interested in