The Bruce Collins Show- WWPR 1490 AM- Airdate: 2/27/15- Guests: Rev. Michael Carter, "Ancient Aliens" and Robert Vera, author of A Warrior's Faith (Ryan "Biggles" Jobe- American Sniper)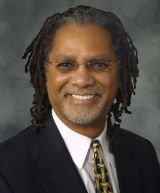 Alien Scriptures: Extraterrestrials In The Holy Bible by Rev. Michael Carter  was( in March of 2014) number one on Amazon.com's list of UFO related books. Michael has also appeared on George Noory's Coast To Coast radio show, and on George Noory's TV show, "Beyond Belief" on Gaiam Television. He credits also include appearing on Academy Award winning actress, Shirley Maclaine's radio show, as well as author, Whitley Strieber radio show, "Unknown Country."
Michael has written articles for on the topic of UFOs and Religion for such publications as UFO Magazine, Alien Encounters (A British Publication), The MUFON UFO Journal, Contact Forum, The S.P.A.C.E. (Support Program for Abductees Contact Encounters) which is a UFO experiencer support group in New York City. He has also spoken at various UFO Confereneces, such as the Second Philadelphia Need To Know Conference, The Annual Long Island UFO Conference with the late Budd Hopkins, as well as appearing on radio and TV shows across the Nation. Rev. Carter has also appeared on Japanese TV talking about UFOs and The Bible.
Other TV appearances include being a regular consultant on The History Channel's, Ancient Aliens Series, as well as being featured in the UFO TV Documentary, The Real 4400. Rev. Carter was also feature in Steven Spielberg"s TV documentary, Abduction Diaries for the Sci-Fi Channel. "Diaries" was the precursor to the Spielberg's HBO series, "Taken." Author Whitely Strieber calls Rev. Carter's first book, "Alien Scriptures," the best book ever written on the topic. His new book, "A New World If You Can Take IT: God, Extraterrestrials, and The Evolution of Human Consciousness," was released on October 13, 2014.

Robert Vera was born and raised in Boston, Massachusetts. He graduated from St. Sebastian's Country Day School where he played on the varsity football team as an eight grader. Robert earned a Bachelors of Arts degree in Political Science from Boston College. He walked-on and made the Boston College football team and was a member of the Hall of Fame Bowl Championship Team. After graduating from college with a BA degree in Political Science Robert accepted an appointment as a staff assistant to a United States Senator where he managed military and veteran constituent services.
Robert transitioned from government into the financial service industry where he worked in various leadership positions for eighteen years. An avid athlete Robert took up racing Ironman Triathlon's and decided that he enjoyed this hobby more than his real job. In 2007 Robert felt an urgent need to become a "significant and positive milestone in the lives of others". To this end, he left his finance career behind to develop and launch the first-of-its-kind web based endurance training systems. In 2012 this system was incorporated into the President's Challenge, an initiative of the President's Council on Fitness, Sports and Nutrition. Robert's transformation system has delivered life changing results to thousands of individuals and has been deployed in corporate wellness programs nationwide.
A photographer and writer, he is the author of; A Warrior's Faith (Thomas Nelson/HarperCollins; March 2015), a memoir chronicling his friendship with Ryan Job a wounded Navy SEAL.
The Bruce Collins Show
STARTING FRIDAY NOVEMBER 7TH at MIDNIGHT, THE BRUCE COLLINS SHOW WILL AIR LIVE AT MIDNIGHT/ 9pm PACIFIC at WWPR 1490 AM in TAMPA, Florida. You can listen online at that time here: http://tunein.com/radio/WWPR-1490-s23839/ It will be archived at www.fringeradionetwork.com a week later… Spread the word (thanks)!
THIS FRIDAY 3/2–Guests: Dr. Ardy Sixkiller Clarke –  Join us 'live' Friday at midnight eastern time: http://tunein.com/radio/WWPR-1490-s23839/
Please subscribe to the new Bruce Collins Show Youtube station (Thank you!): https://www.youtube.com/channel/UCRIb3LQJ9x1o86LbG-nmfrQ/
BRUCE COLLINS is a former pro wrestling promoter, an author of three published books (one of them with Brett Wagner, the host of The Speed Channel's PASS TIME and voice of Monster Garage and another book with Ric Drasin, the middle Hulk in the 1970's Incredible Hulk tv show with Bill Bixby and the creator of the Gold's Gym logo) and the former book reviewer of Monster Radio, which was nationally syndicated in 84 radio markets. Bruce has hosted The Bruce Collins Show (and its' genesis known as The Big Finale) since January, 2006. The Bruce Collins Show graduated to AM radio in 2009 and spent two years broadcasting at WSMN 1590 AM in Nashua, New Hampshire and WWZN 1510 AM in Boston, MA. Currently, the program resides online at www.fringeradionetwork.com and at WWPR 1490 AM, Tampa Florida . Based on the AM radio exposure, he was approached by the History Channel's Decoded TV (with bestselling author Brad Meltzer) to audition for their program. After learning he would have to interview occultists and numerologists without expressing his own opinions, he turned down the invitation. Bruce's grandfather was a Pastor in various locations in the United States for over 50 years.  Bruce is the self-proclaimed Baron of Broadcasting and the 'Clown Prince of Doom'.
CHAD MILES is the co-host of The Bruce Collins Show. He is also a former contributing editor for Defense Watch Magazine and former contributor to The Michigan Journal. In 2006 Chad ran for a seat in the U.S. House of Representatives in Michigan's 14th Congressional District. He served seven years on active duty with the 82nd Airborne Division, 2nd Infantry Division and the 5th Special Forces Group. His Military service as an infantryman and intelligence analyst took him around the world with service in the countries of Jordan, Egypt, South Korea and Panama.  Chad is a member of the Veterans of Foreign Wars and the American Legion. He was the creator and founder of the wildly popular Hearken the Watchmen website which featured articles from Chuck Missler, L.A. Marzulli, Michael Hoggard and many others. Miles appeared on Coast to Coast AM with George Noory to talk about drones over Miami, Florida. Chad is known as "The Odometer" and "Captain Doomsday."
THE BRUCE COLLINS SHOW is known as the new theatre of the mind in a way that no other program is able to capture. It is an 'out of the box' program, having interviewed a plethora of guests, such as Jesse Ventura, Kevin Trudeau, Gerald Celente, Alex Jones, Texe Marrs, Larry Pratt- Gun Owners of America,  L.A. Marzulli, Congressman James Rogan, Stryper's Michael Sweet, Megadeth's Dave Ellefson, Actor Brett Wagner, stuntman Chris Carnel, WND's Joseph Farah, Wally "Famous" Amos, "The Creature from the Black Lagoon" Ben Chapman, Patrick Heron, Liz Peek,  Joe Ortiz, Jack Abramoff, Nick Redfern, PolitiChicks.tv's Anne-Marie Murrell, Joshua P. Warren,  former spokesman for President Bush- Pete Seat, Homer Hickam- whose life was portrayed in October Sky movie, Micah Hanks, Rabbi Aryeh Spero,  Coast to Coast AM's John B. Wells, Ralph Epperson, Patrick Wood, Ray Comfort, wrestling legends Ivan Koloff and Jake "The Snake" Roberts, Dr. Jeffrey Meldrum, Kurt Schlichter, Congressman Todd Akin, Frank Joseph, financial analyst and author John Rubino, former managing editor of Forbes Stewart Pinkerton, Robert Kiyosaki, Phyllis Schlafly, Jim Gilchrist, Eric Schiffer, Lt. General Jerry Boykin,  former PLO terrorist Kamal Saleem, Stephen Aaron Grey (DJ Freaky Flow),  Newsweek's Melik Kaylan, Pamela Geller, Jim Marrs, Machine Gun Preacher Sam Childers, Betty Andreasson,  Jerome Corsi, The Collins Brothers, Trey Smith, Bumfights' Rufus Hannah, Erik Rush, Mike Heiser, Gary Franchi, former Major League Ballplayer John Rocker,  Dr. Stanley Monteith and many others. The Bruce Collins Show currently airs on WWPR 1490 AM, Tampa, Florida.
Podcast: Play in new window | Download
(Visited 6 times, 1 visits today)

About The Author
You might be interested in